Our team of Software Developers is conformed by Jonás, Sebastián, Heber, Ana and Daniel.
What do the do? They are those who design, through a code, different kinds of Software, such as programs, systems, or web tools. They also do some research, mobile development, operation and maintenance of servers and Front End and Back End programming. And a plus…they also learn English! 😉
Seba and Jonás are working together now. They are focused on our project Primivo, with it's E-Commerce. It's an important international project. Anita and Dani, besides performing the Power Builder support system, are also working with the Red Millenium project. Heber does the development of websites, and now he is performing the backup of our WordPress Blogs.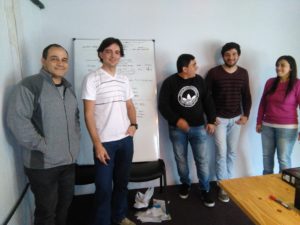 They agree that the exciting part of working here, are the international projects. That is what make interesting the routine, and of course the breaks with the Metegol 🙂
The challenges, the diversity of projects and technologies, and the possibility of learning new things everyday and all the time, make this job unique.
Jonás says that "Here in Viveo, our thoughts come together. We all have different ideas, but we push on the same direction".
Anita likes the flexibility in this work. "I have the chance to participate, the freedom to give my opinion. That confidence, is satisfying". 
For Heber, "the working environment, with music and good vibes is very important. Above all: the treatment we receive".
Jonás enjoys the space here. "We can use the ultimate technology here. That is very important for my professional. But I value the most, my personal growth here".
Seba adds "The friendly treatment that we have with the bosses, gives us the chance to propose new ideas all the time. That's great"
"We can be part of international and multi disciplinary projects. There are a lot of things that, by working in another company, exclusively dedicated to Software Development, we would not be aware of their existence" says Dani.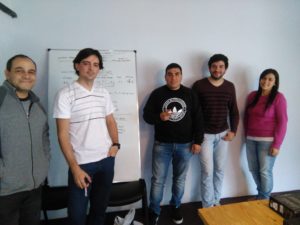 This team is essential in Viveo. Thanks  a lot guys! 🙂
Comments
comments