It's the middle of the day at Viveo and the sound of the doorbell tell usthe future has arrived: students from the fourth and fifth year of the Technical School of Santa Lucia. This rural community, located at the foot of of Valles Calchaquíes, about 50 km. from the capital of Tucumán, beats to the rhythm of its main source of work, the sugar mill.
Invited by CTT (Cluster Tecnológico Tucumán) the students came to visit the most important software companies in Tucumán. At Viveo, they were really excited about our interdisciplinary team, where we are not only focused on software development but also on combining the electronics with systems, as well as working with our graphic designers and industrial designers. Their eyes shone especially when we mentioned the robotics, artificial intelligence and other technology we use.
This visit was beneficial for both parts. For the kids it was a good opportunity to discover what is beyond opportunities are in front of them; discovering different types of work. For us at Viveo, meanwhile, it was motivating to meet the next generation who will join us in changing the world.
Experiences like this help to stimulate change, and understand the importance of diversification.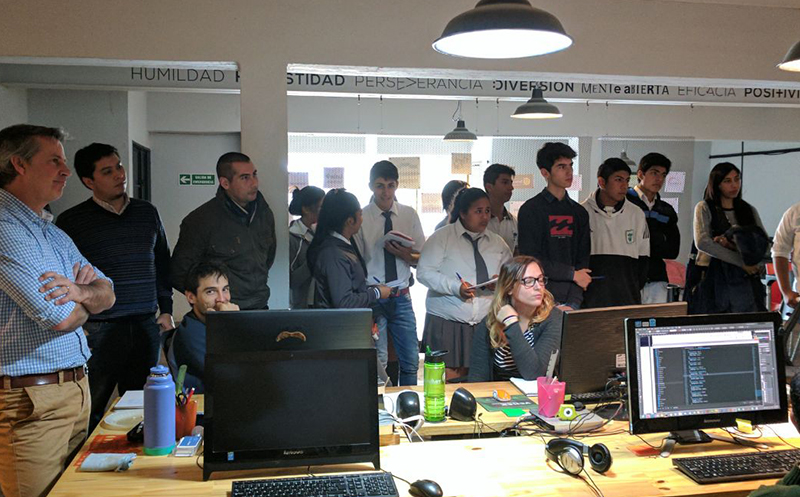 Comments
comments